Obama delivers veiled but withering rebuke of Trump and urges return to hope
Back in the public fray at a rally in Virginia, the former president delivered his views on the current political climate in his strongest terms yet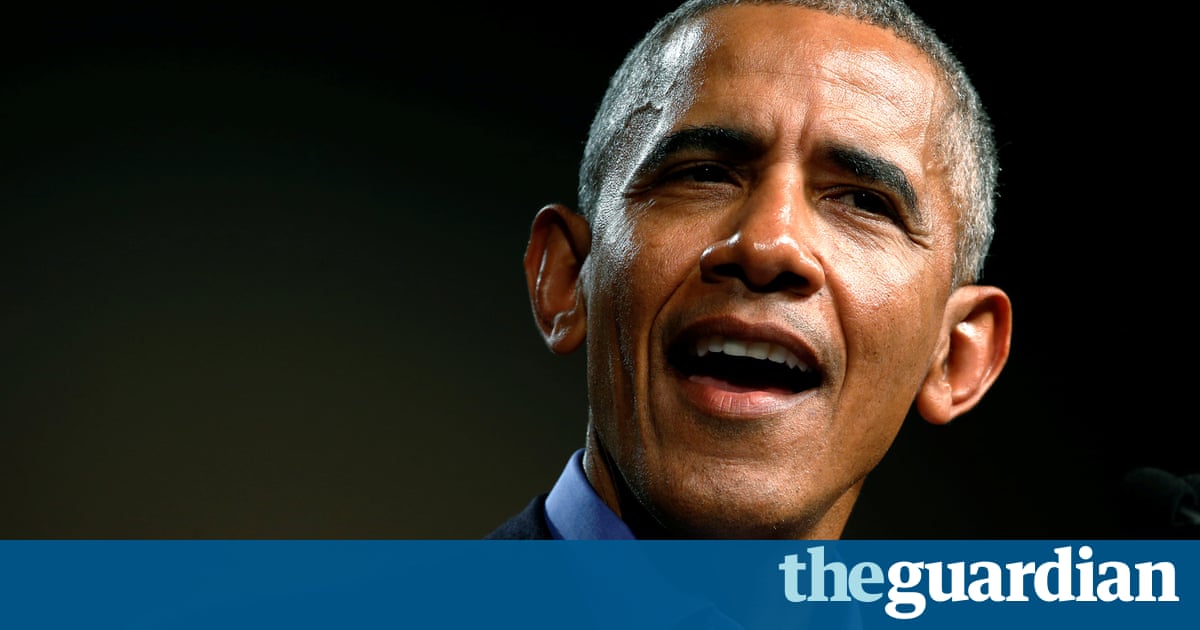 It was the night his supporters waited nine long months for. Barack Obama returned to the fray on Thursday with a fervent denunciation of Donald Trump in all but name, condemning the politics of division and rekindling the politics of hope.
The former US president earned deafening cheers at a rally ostensibly for the Democratic candidate in a gubernatorial election in Virginia. In championing Ralph Northams cause, Obama expressed his views on the state of the nation in the strongest terms since the inauguration of his successor and antithesis.
Youll notice I havent been commenting a lot on politics lately, Obama told thousands of supporters in Richmond. But heres one thing I know: if you have to win a campaign by dividing people, youre not going to be able to govern them. You wont be able to unite them later if thats how you start.
Campaigning for fellow Democrat Hillary Clinton last year, Obama hammered Trump regularly during the presidential election but became more circumspect after the Republicans shock win. He initially expressed a wish to follow the example of George W Bush, who refrained from commentary once he left the White House. He has also trodden carefully to avoid outshining the next generation of would-be Democratic stars.
Nevertheless, he has taken Trump to task in written statements for efforts to gut his signature healthcare law and reverse his immigration and environmental policies. He has also offered spare, pointed criticisms during public appearances. But on Thursday he returned to full campaign mode in New Jersey and Virginia, both of which elect governors on 7 November.
While not mentioning Trump by name, Obama delivered a withering critique of the presidents time in office. His polished style and elegant, erudite sentences contrasted with the bellicose, scattergun approach of his successor, as did the racial diversity of the crowd who queued for hours to see him.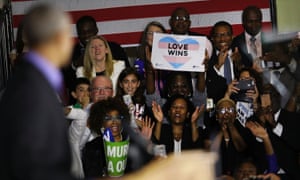 Read more: https://www.theguardian.com/us-news/2017/oct/19/barack-obama-trump-attack-speech-virginia-hope