'Alt-right' Portland rally sees skirmishes with counter-protesters
Far-right and anti-fascist groups face off with each other and law enforcement, a little over a week after two men died in a racially charged stabbing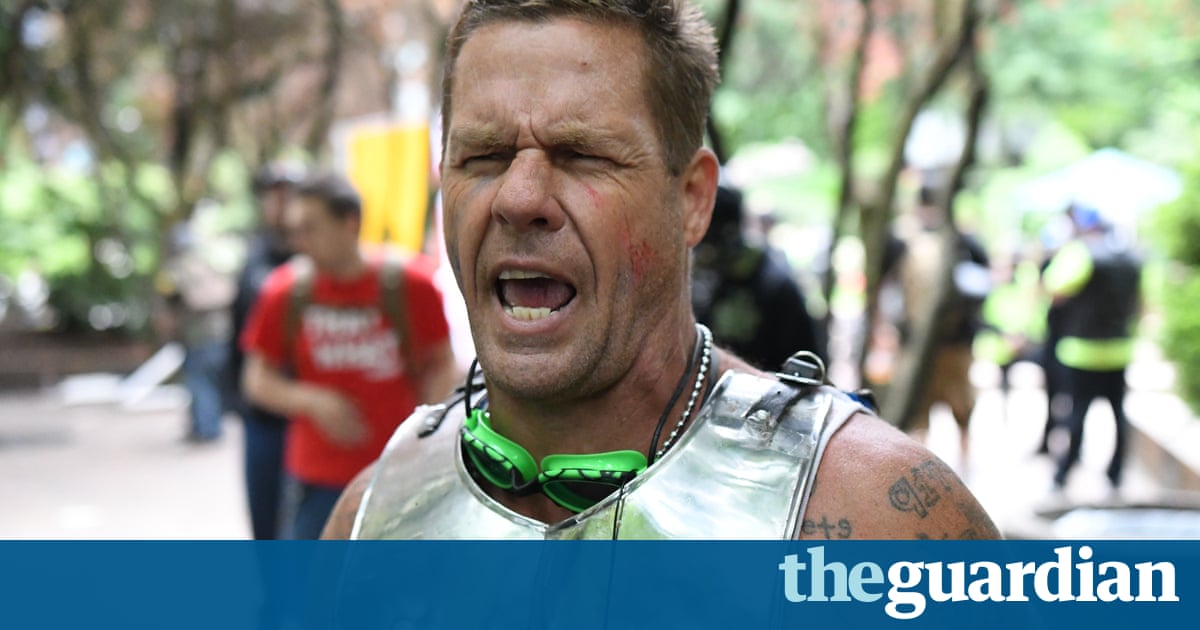 A much-anticipated alt-right rally in Portland, Oregon has ended in police using stun grenades and tear gas against the most militant segment of a counter-protest.
At 3.30pm, police began pushing antifascist or antifa activists out of Chapman Square, just across from the rally in Terry Schrunk Plaza, in downtown Portland. Officers discharged grenades and gas as missiles were thrown. Portland police said on Twitter that they had closed the park due to criminal behavior including the use of bricks, mortar and other projectiles.
As the antifascists were pushed out, alt-right activists interrupted their schedule of speakers to rush to the edge of Schrunk Plaza and taunt them. Police said they had confiscated makeshift weapons and shields from protesters in Chapman Square, and said that at around 2pm protesters there launched marbles and other projectiles towards Schrunk Plaza.
Hours before, as the opposing activists gathered, tensions in the city were high, a little over a week after two men were killed and one wounded in a stabbing on city transportation.
Jeremy Christian, 35, was charged in the attack, in which Rick Best, 53, and Taliesin Myrddin Namkai Meche, 23, were killed after they intervened to help two young women who were the target of racial abuse. Christian was found to have expressed far-right views and to have attended a similar free speech rally in the city in April.
Read more: https://www.theguardian.com/us-news/2017/jun/04/portland-oregon-alt-right-rally-antifa